Kegiatan Perayaan HUT Kemerdekaan RI oleh All Team Match Advertising
Maraknya Makam Fiktif Pemkot Surabaya Gunakan Apikasi SWAG untuk Antisipasi
SURYA.co.id | SURABAYA – Dipastikan tidak ada makam fiktif atau kecurangan di Surabaya.
Pasalnya, Pemerintah Kota (Pemkot) Surabaya, melalui Dinas Kebersihan dan Pertamanan (DKP), menggunakan Service and Web Application Graveyard (SWAG), mengantisipasi adanya makam fiktif ini.
Sambut HUT RI Ke 71, PT. KAI Promo Tiket Rp. 17.845 Kemana Saja.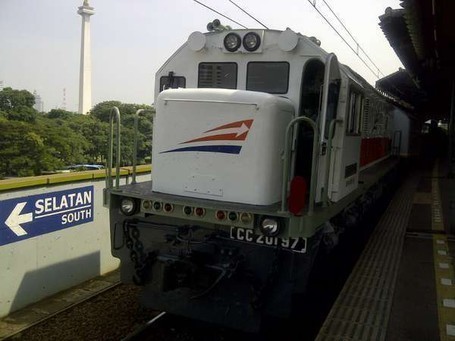 Jakarta - Banyak penawaran seru menjelang hari Kemerdekaan RI. Salah satunya yang ditawarkan oleh PT KAI yaitu tiket kereta hanya Rp 17 ribu saja.

Kemerdekaan Indonesia jatuh pada tanggal 17 Agustus 1945. Sesuai dengan tanggal tersebut, PT KAI pun menawarkan tiket promo ke mana saja hanya seharga Rp 17.845.
Special Price with a new method for 2 videotron locations
We would like to inform about available slot for both of our videotron.
We change the method of displaying to provide you more benefit and luxuries.
· Each spot duration 60 seconds, so you don't need to speed up or cut your ad clip.
· Each of our videotron only available for 5 clients.
· Each client will get 216 Spots for a full day, so you don't need to worry customers missed your ad clip.
· Create new concept combining video clip with animated picture, so customers will know who own this ad clip right away.
· Minimum placement 1 week.
Advertising Company in Indonesia majority in Surabaya Area
Billboard , Videotron , Road Sign , Mural and many more ….
For a smile
The demand for promotion nowadays plus many existing media types have made a major change in the ways of promoting, and the increasing brand competition makes consumers very selective in choosing products, we respond this with prioritizing appropriate promotion services. By advertise with our media, your brand product integrity definitely remain intact and able to increase consumer confidence to your products.
We aware and understand that, still a lot of things we must improve especially in human resource development, where a satisfactory service begins with professional team work. We are committed to constantly improving work team to create discipline mental of work, professional and with integrity. Everything in improving our capabilities and performance solely to the stakeholders satisfaction.